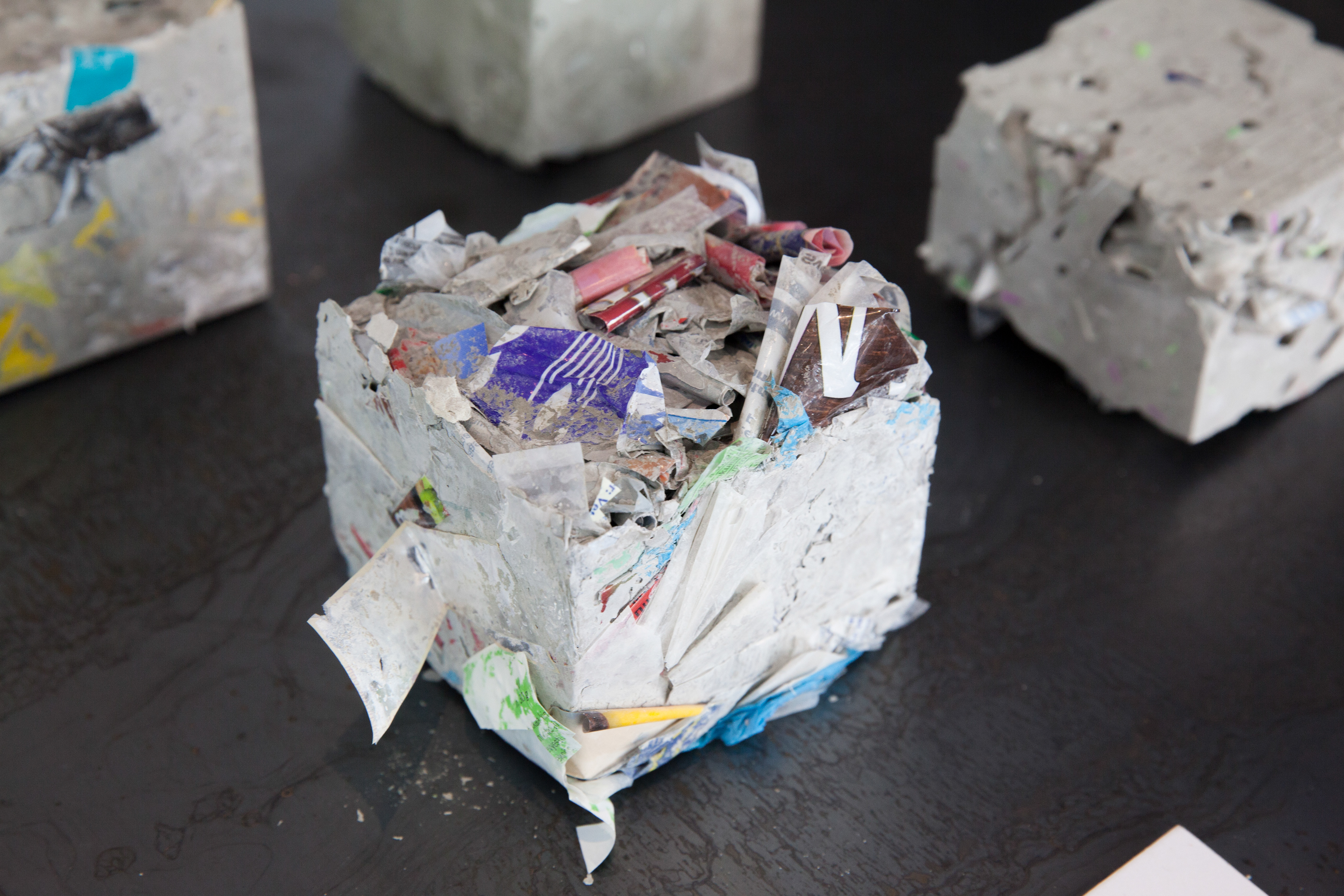 This project is largely inspired by the ocean plastic problem. Through the combination of two of the world's worst materials - plastic and concrete - a new material is created, that reduces cement and natural aggregate demand for concrete and gives new value and life to unrecycled waste plastics.
The spectrum for the application of this material is quite large, from tiles and floors in architecture, to objects in furniture and interior. The plastic does not only improve insulating characteristics, but also adds to the aesthetic value of concrete. Super Synthetic Stones are a unique product and they are not only interesting, because of their beautiful surface, but most importantly, because with every single object created, a positive impact on our environment can be made.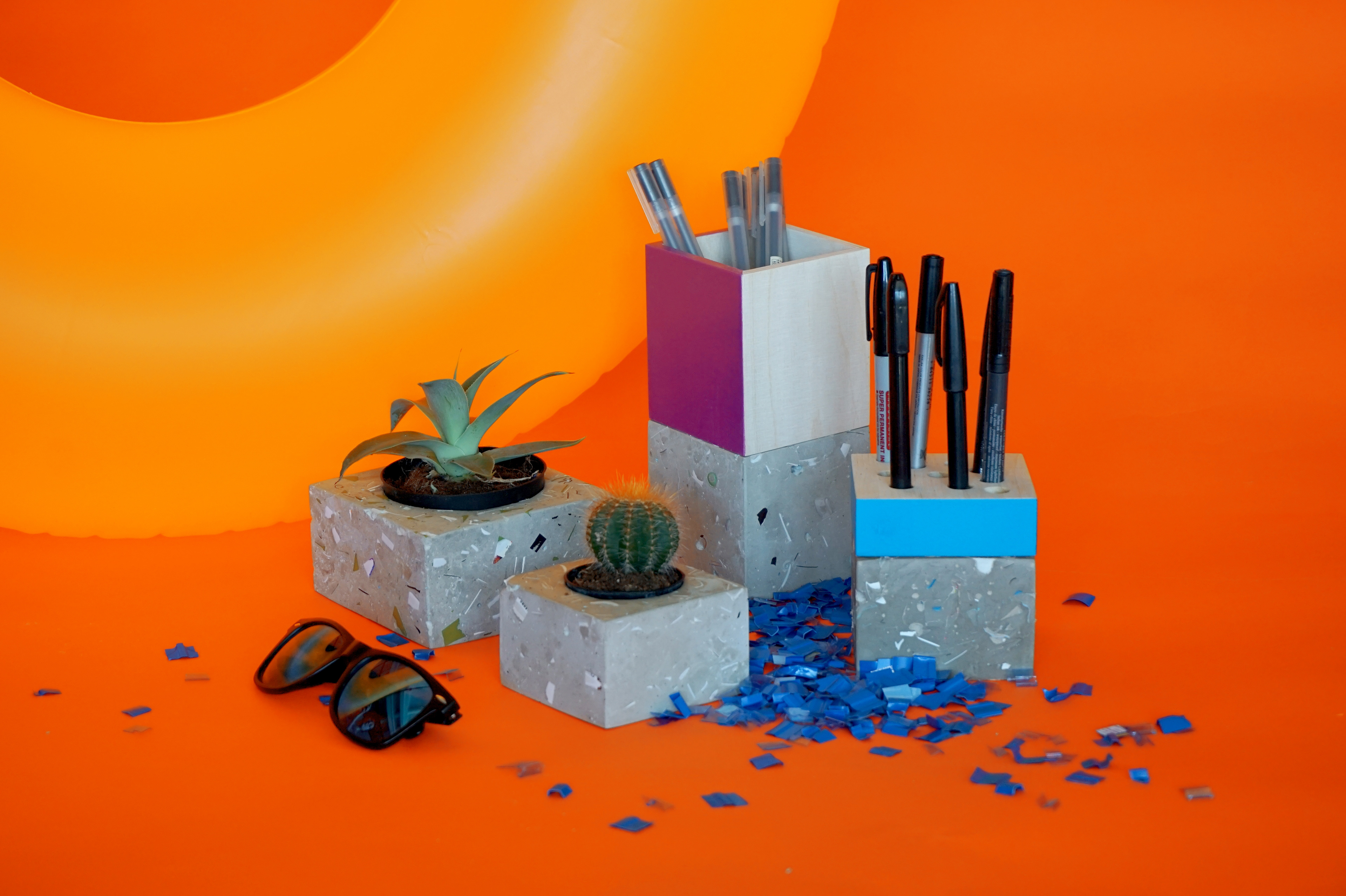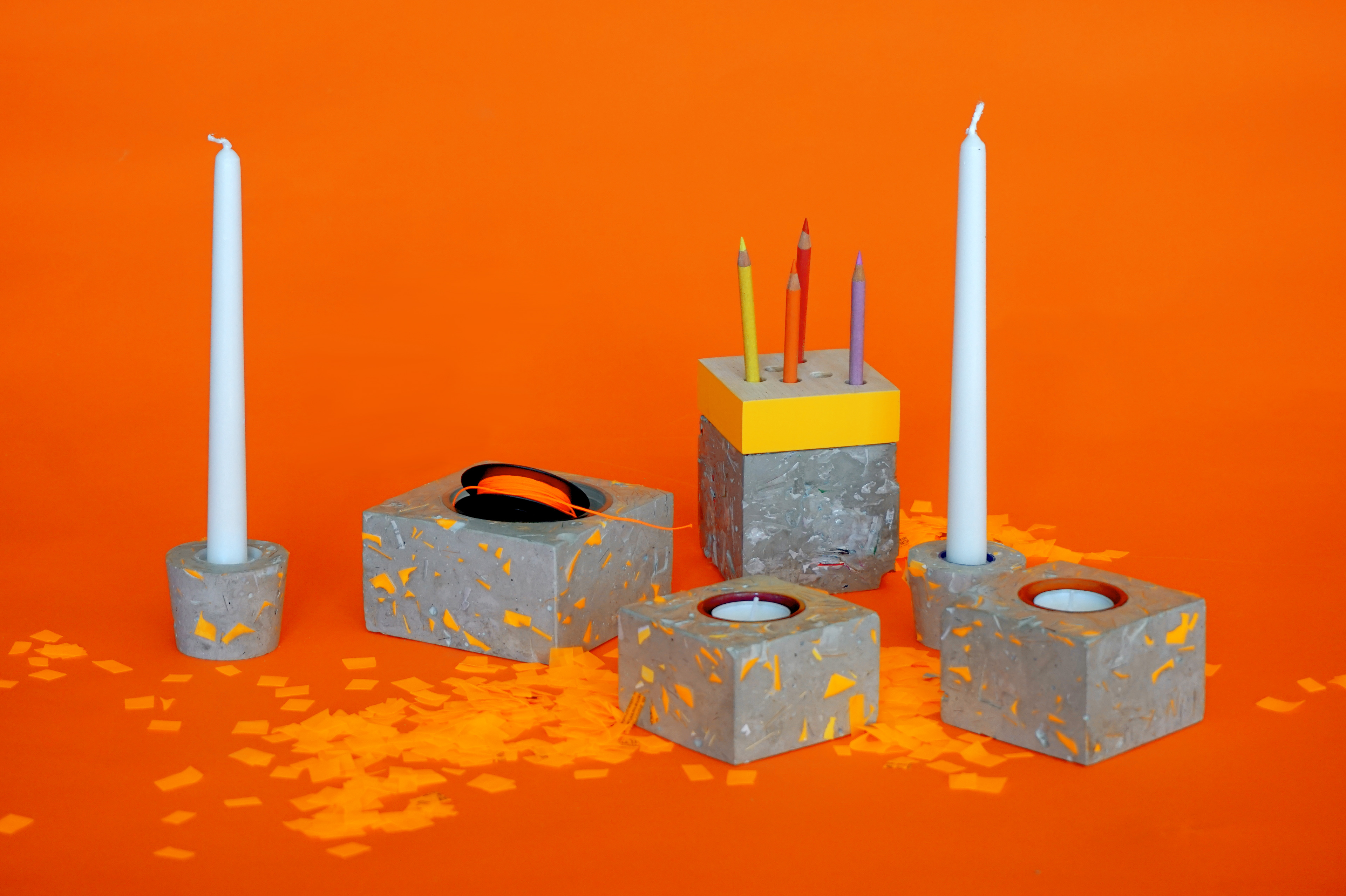 Solving the plastic waste problem is not something I can do on my own. To share this project further and combine our efforts I have made a short tutorial video. Watch below and learn how to make your own Super Synthetic Stones from scratch!
This project has been exhibited in the 2016 Helsinki Design Week
Material Led Design
exhibition, as well as the 2017 Brescia Design Festival.