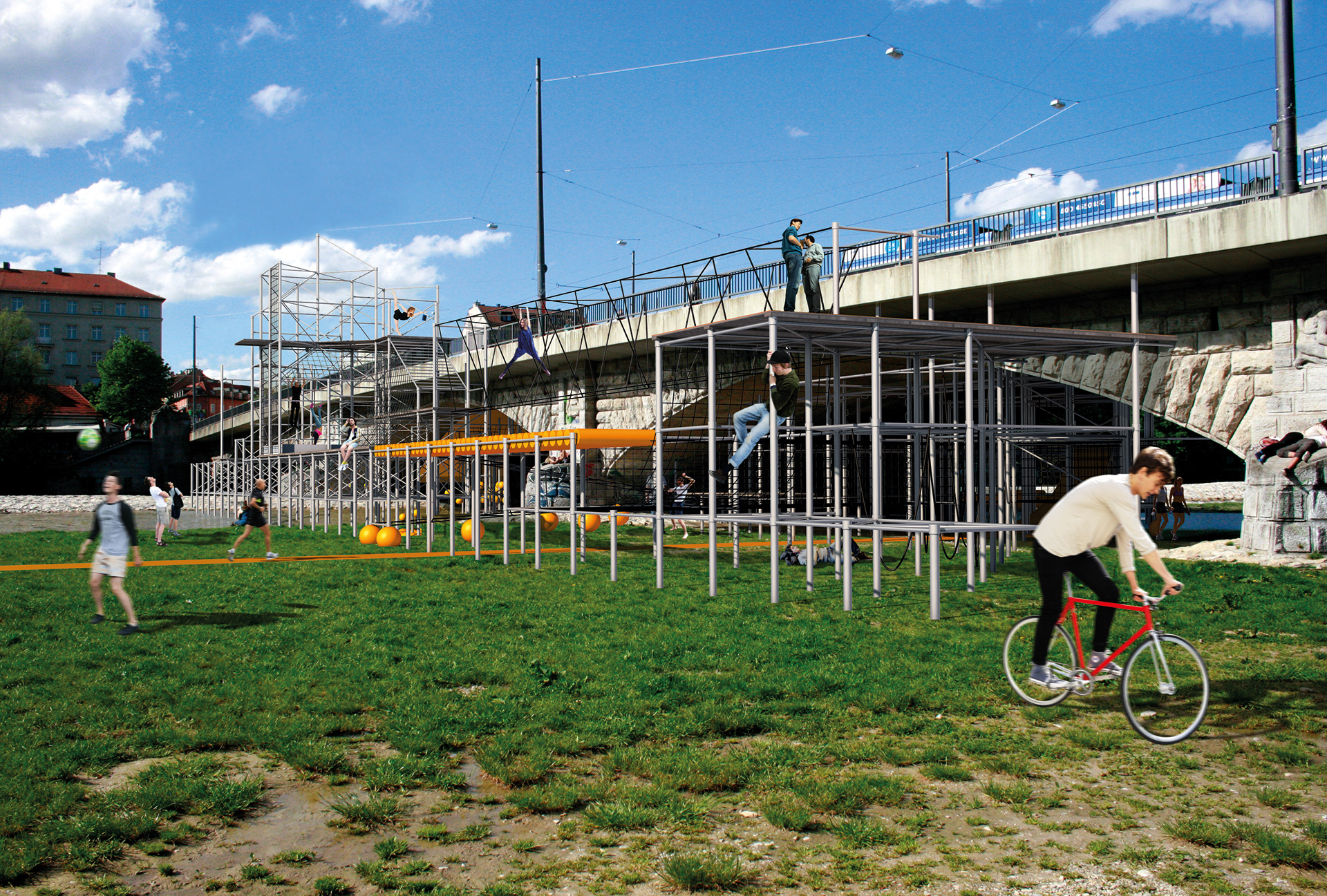 The basic idea of playground plus is to transfer the characteristics of a children's playground, like accessibility, freedom of cost, space of gathering and communal play into a concept for adults, with more of a focus on fitness and training in general. A mix of lower risk extreme sports and facilities for multiple uses ensures a fun expirience for everybody, especially together with similar minded strangers. 
Situated under a bridge, partly suspended over water, the playground can be used year-round and under any given weather condition. Changing waterlevels of the river flowing through turned into a major parameter defining and inspiring the final design, including floating elements in order to automatically adapt to rise and fall of the waterlevel.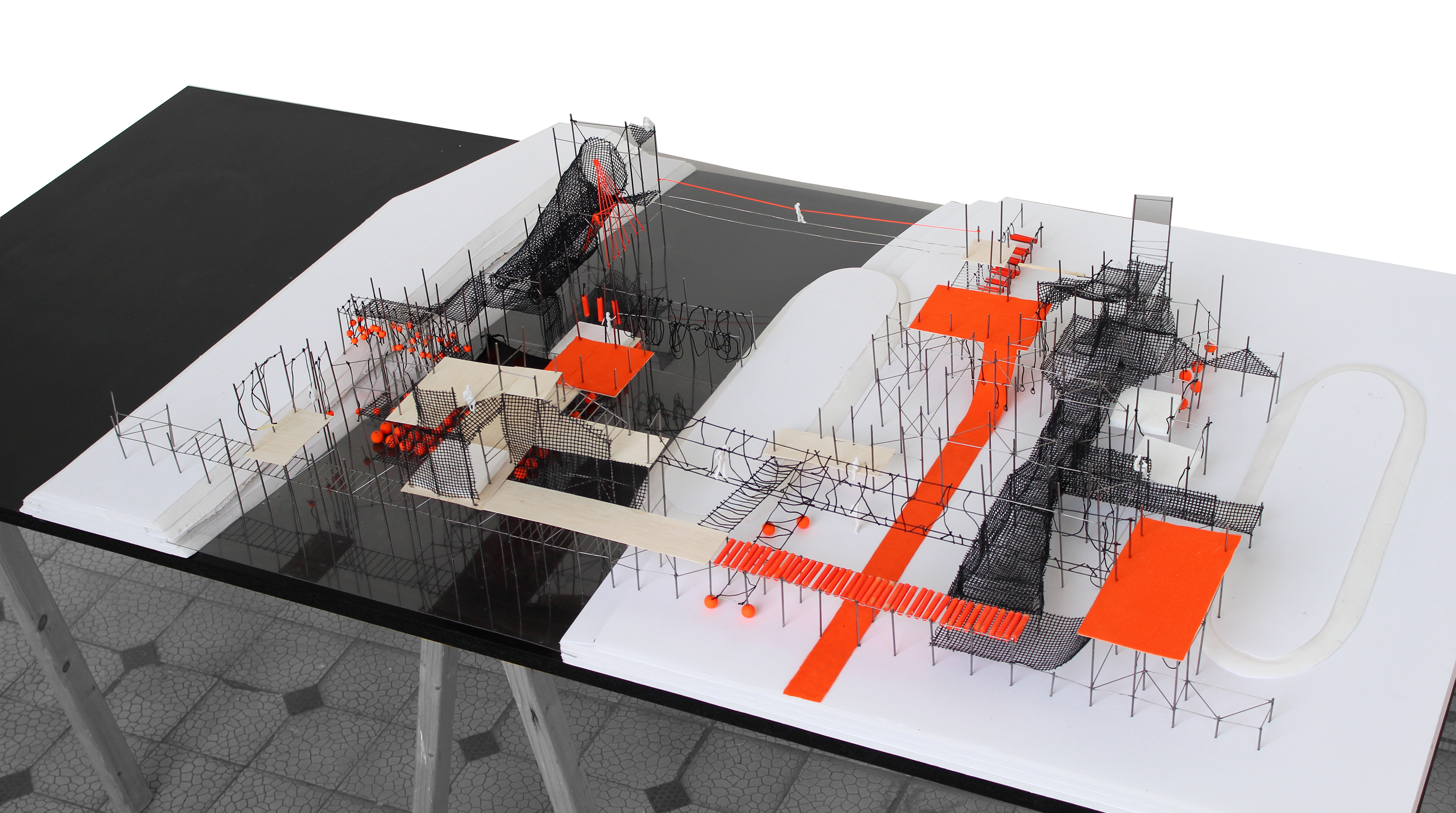 The base of the construction is a grid of vertical stainless steel pillars, which are clamped between ground and bridge. Horizontal connections stabilize the system and provide the basis for further, mostly textile structures inbetween. Floating parts are placed on air-filled boies, which are threaded like pearls on the vertical pillars.