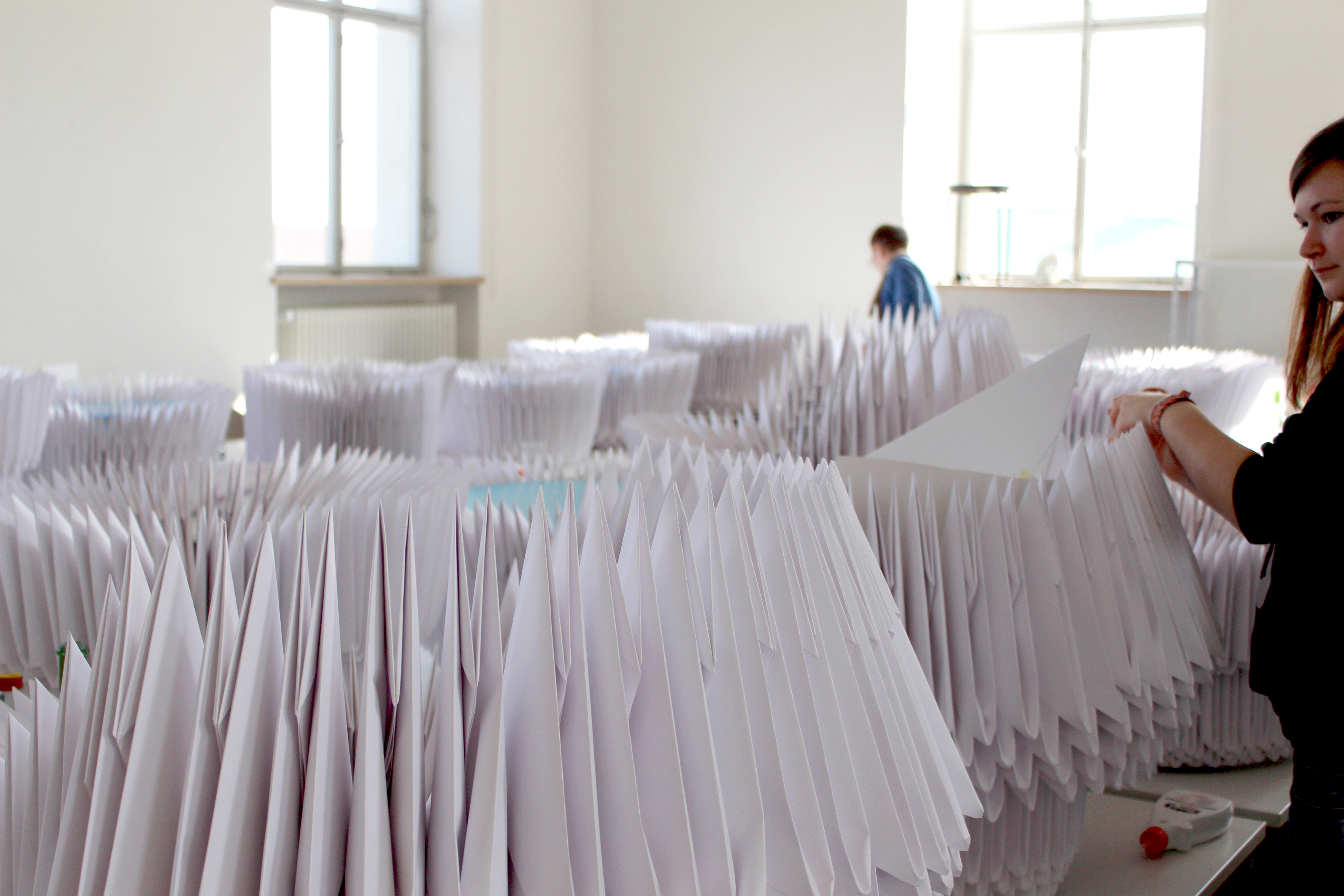 As a semester holiday project, me and a group of classmates from the Academy of Fine Arts Munich designed furniture for the temporary pavillion -
Schaustelle
- of the Museum of Contemporary Art Munich. Furniture for the outside of the structure was made from steel and big construction bags, chairs, stools and tables for the inside of the pavillion were made from 20.000 folded A2 paper sheets.  
The chairs, stools and tables were constructed with supersized traditional chinese origami modules. With every single piece of folded paper, the furniture becomes more stable and durable, as it is stacked row by row. Therefore the  beautifully detailed aesthetic is merely a side effect of the construction.
The pieces were used and displayed inside the
Schaustelle
for around six months, while the Museum of Contemporary Art was undergoing repairs. After the complete disassembly of the temporary structure, some of the furniture remained in the collection of the museum.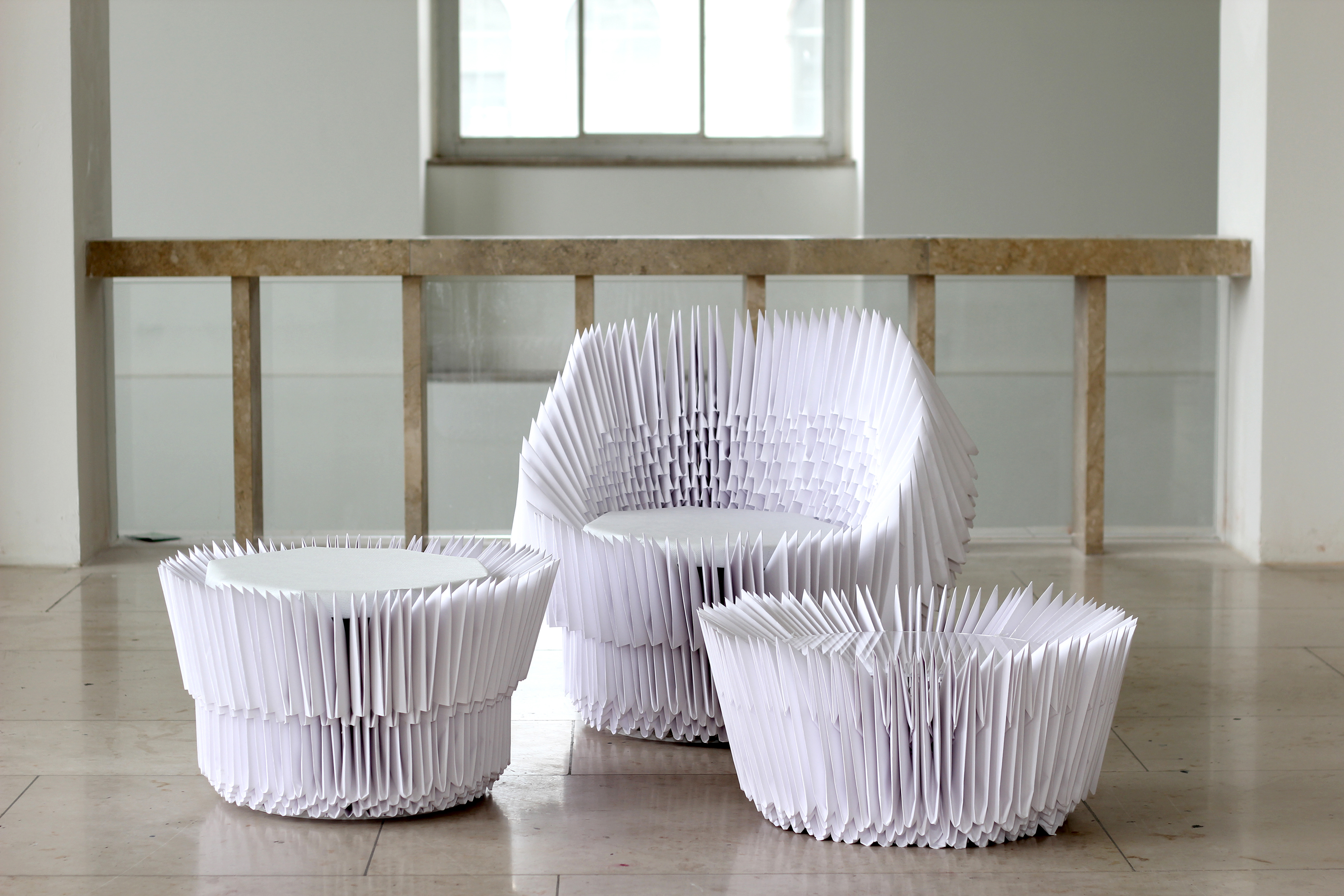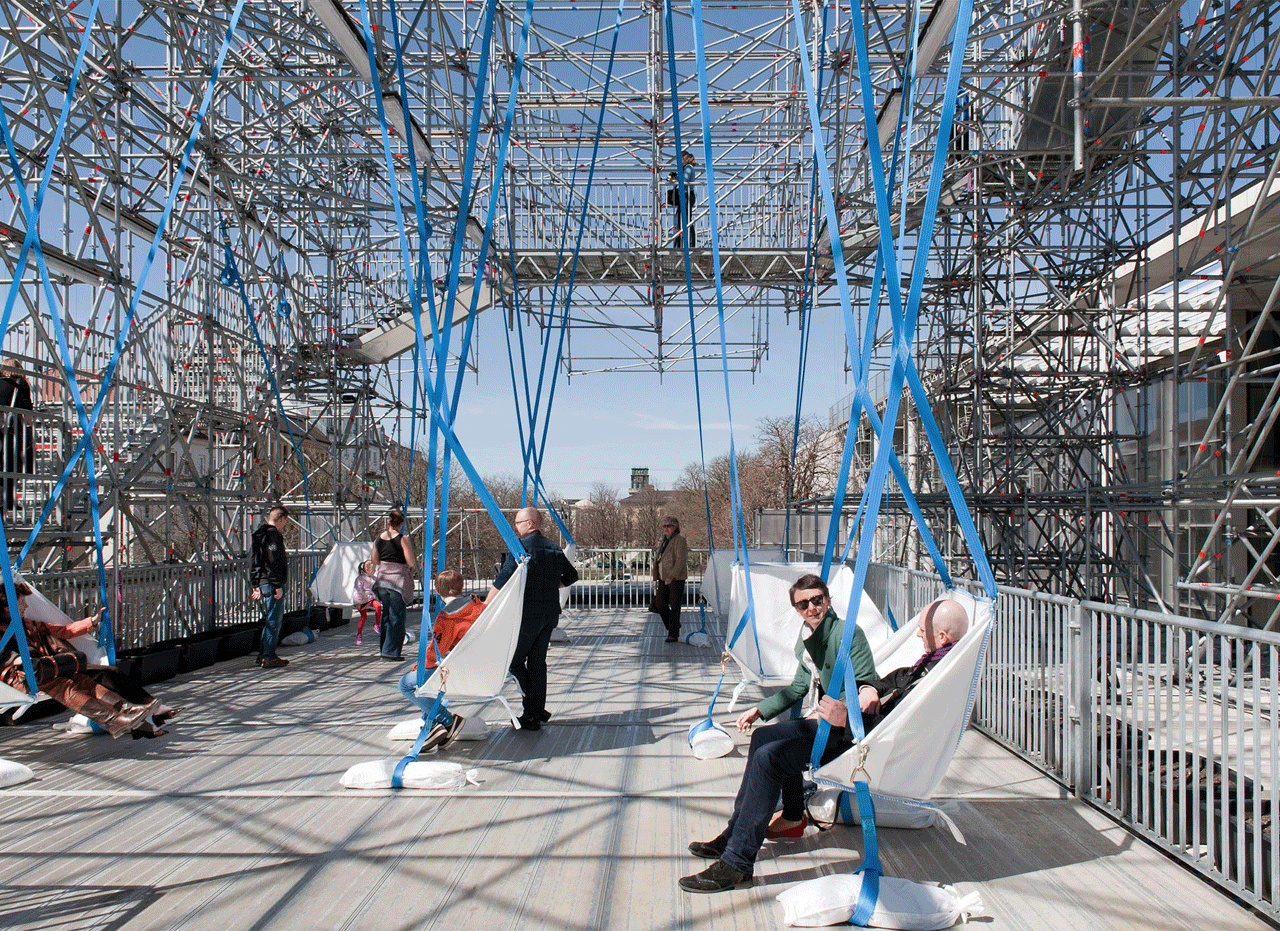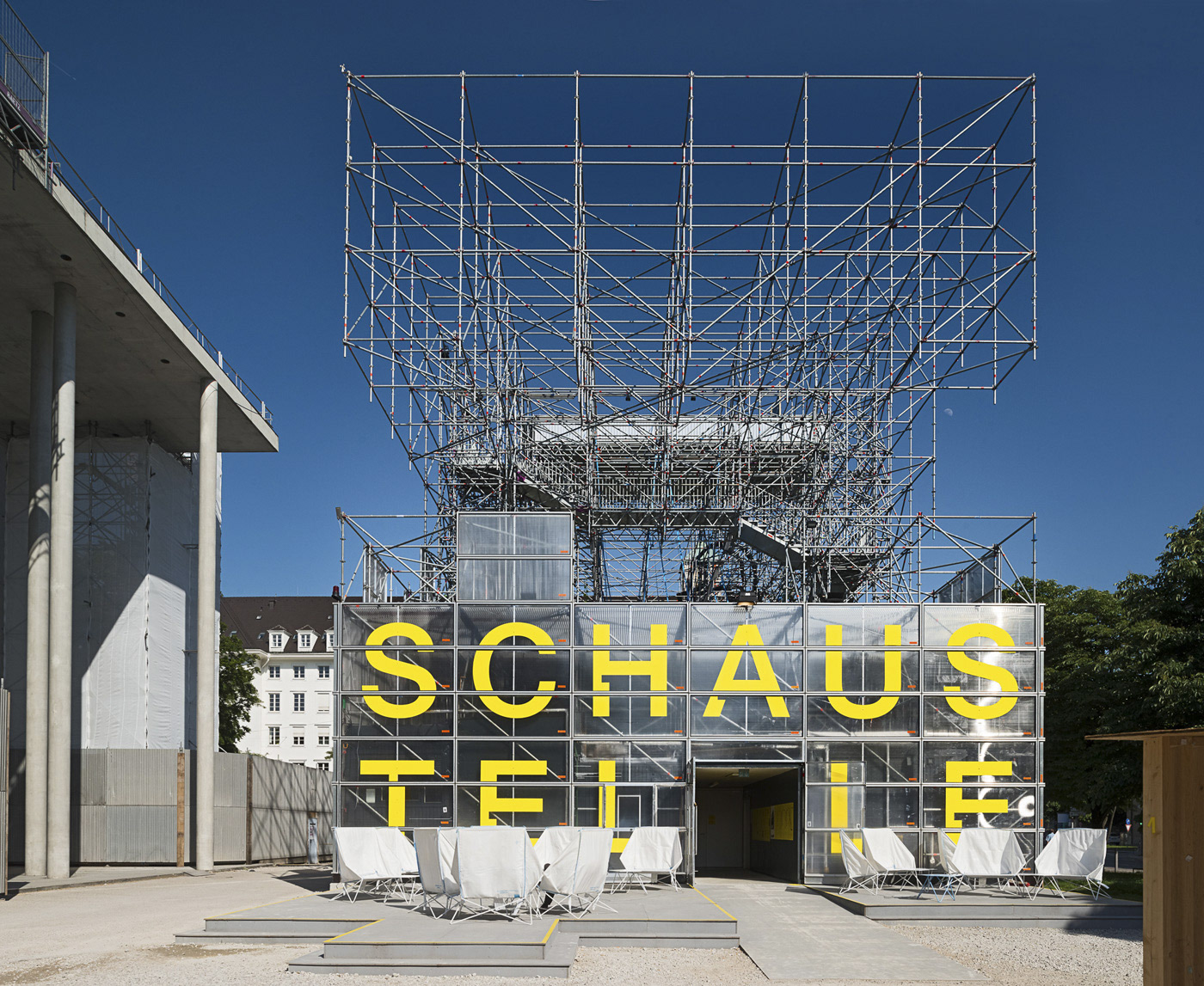 The project included a series of modular origami folding workshops, held both in and around the
Schaustelle
itself, as well as in the University of Regensburg and a local art Festival. Participants learnt the basic folding and stacking techniques and could build their own mini versions of the origami chairs to take home.