Verstas 247 is a unique space in the center of Helsinki. The "craft gym" offers memberships and courses for practicing handcraft techniques, such as sewing, weaving, knitting, printmaking and many more. Read more about their space here: 
https://www.verstas247.fi/
I am teaching a series of beginner's linocut printmaking courses at the space, focusing on how to do small scale linocut prints at home, with simple tools and without professional and inaccessible printmaking equipment, such as printing presses or large scale printing blocks.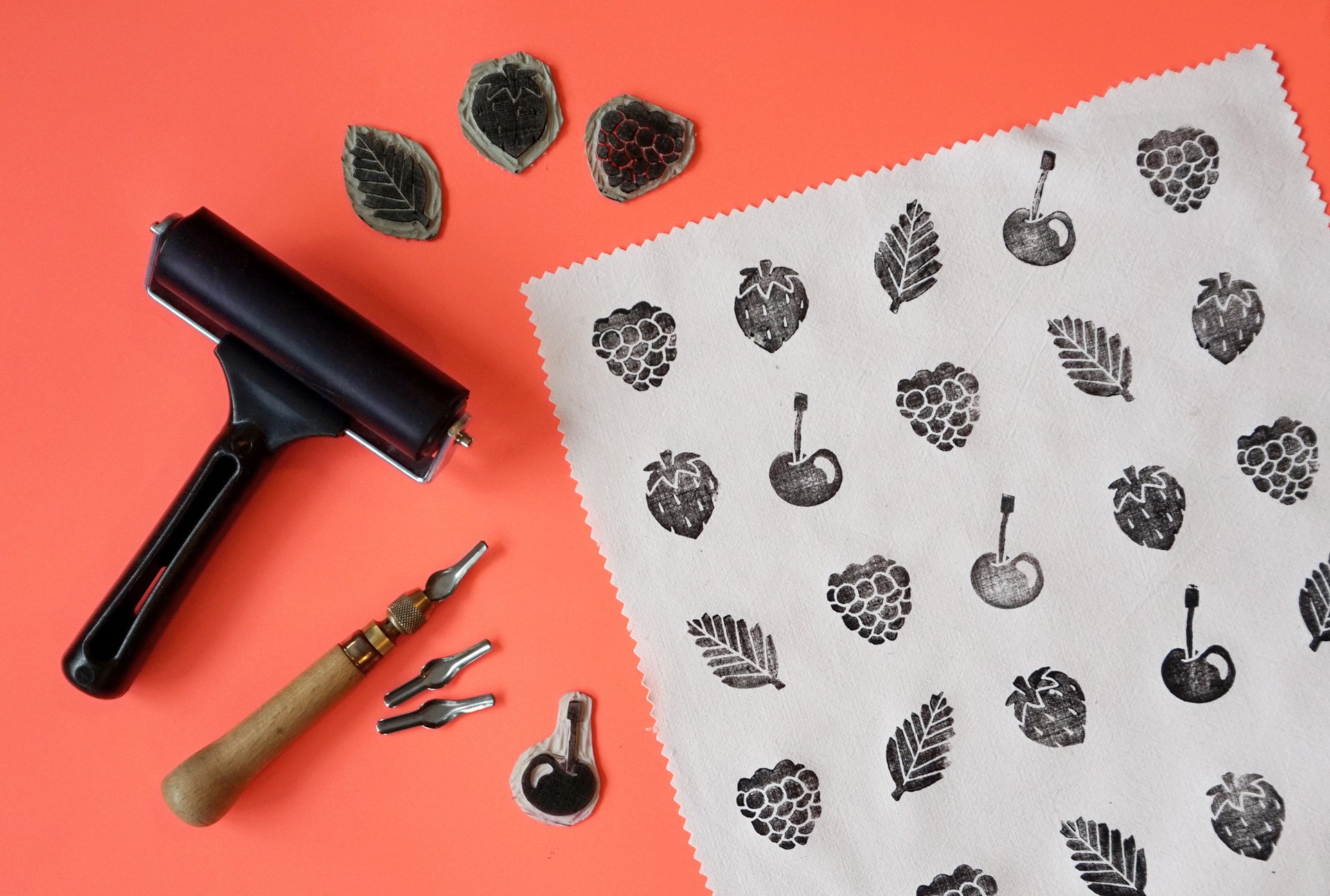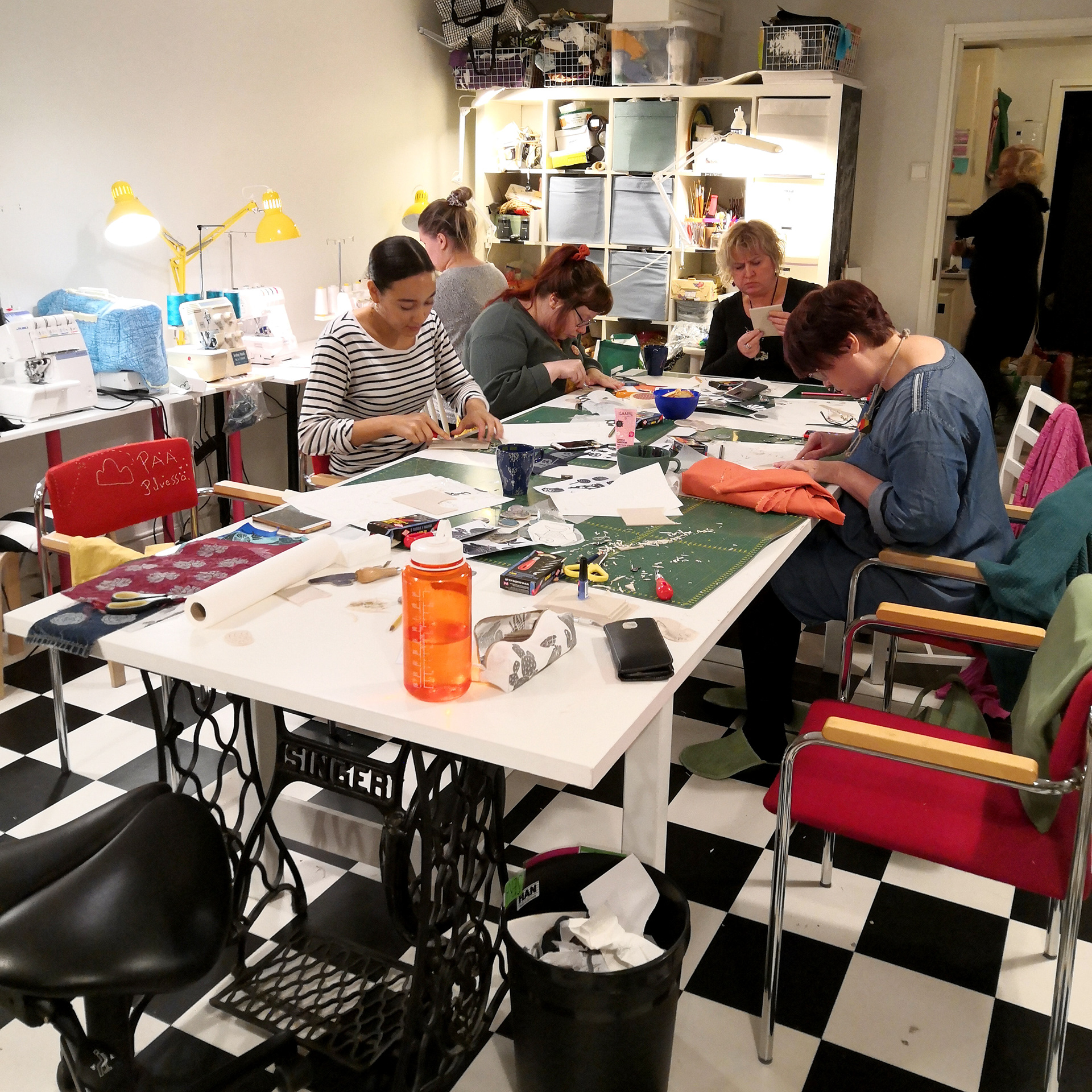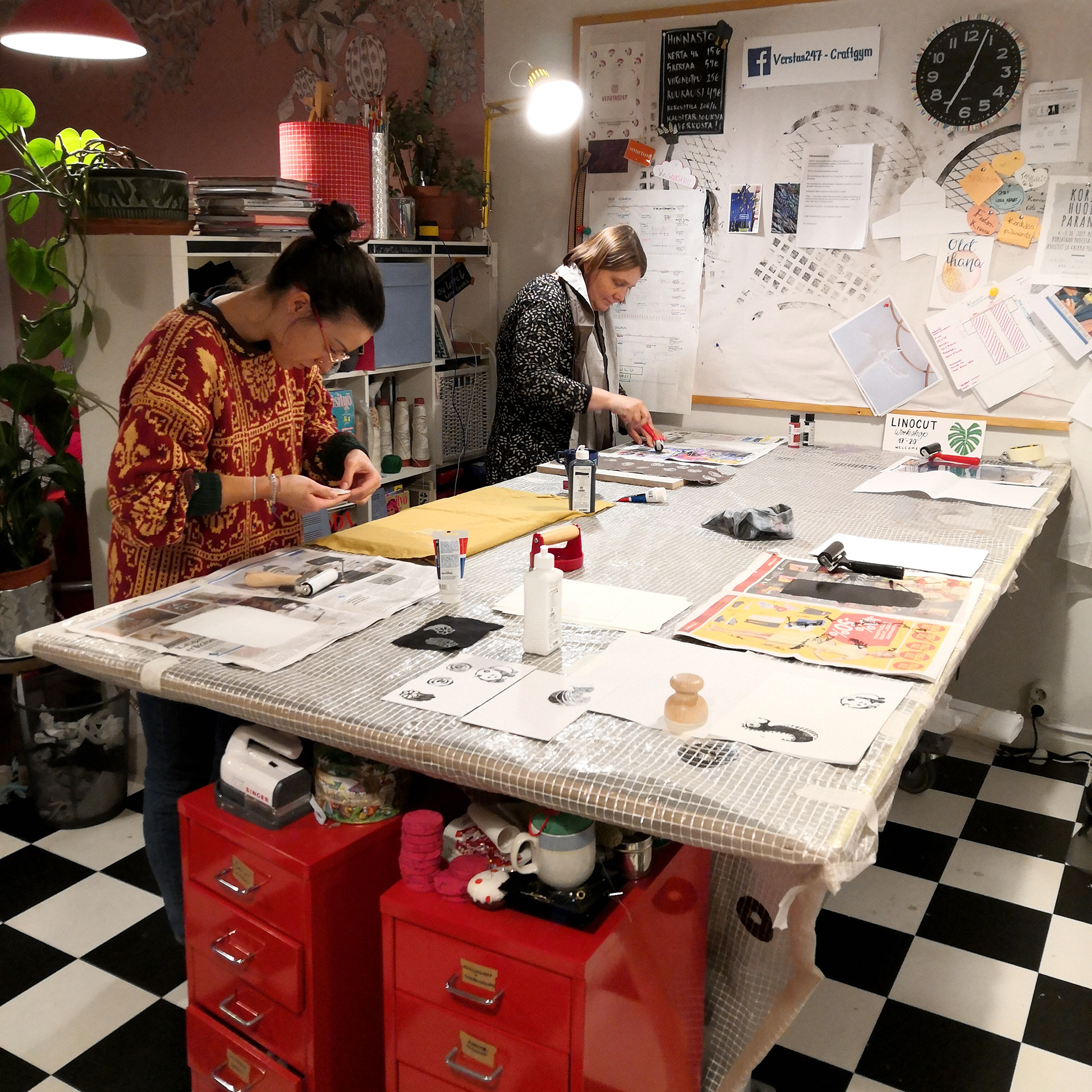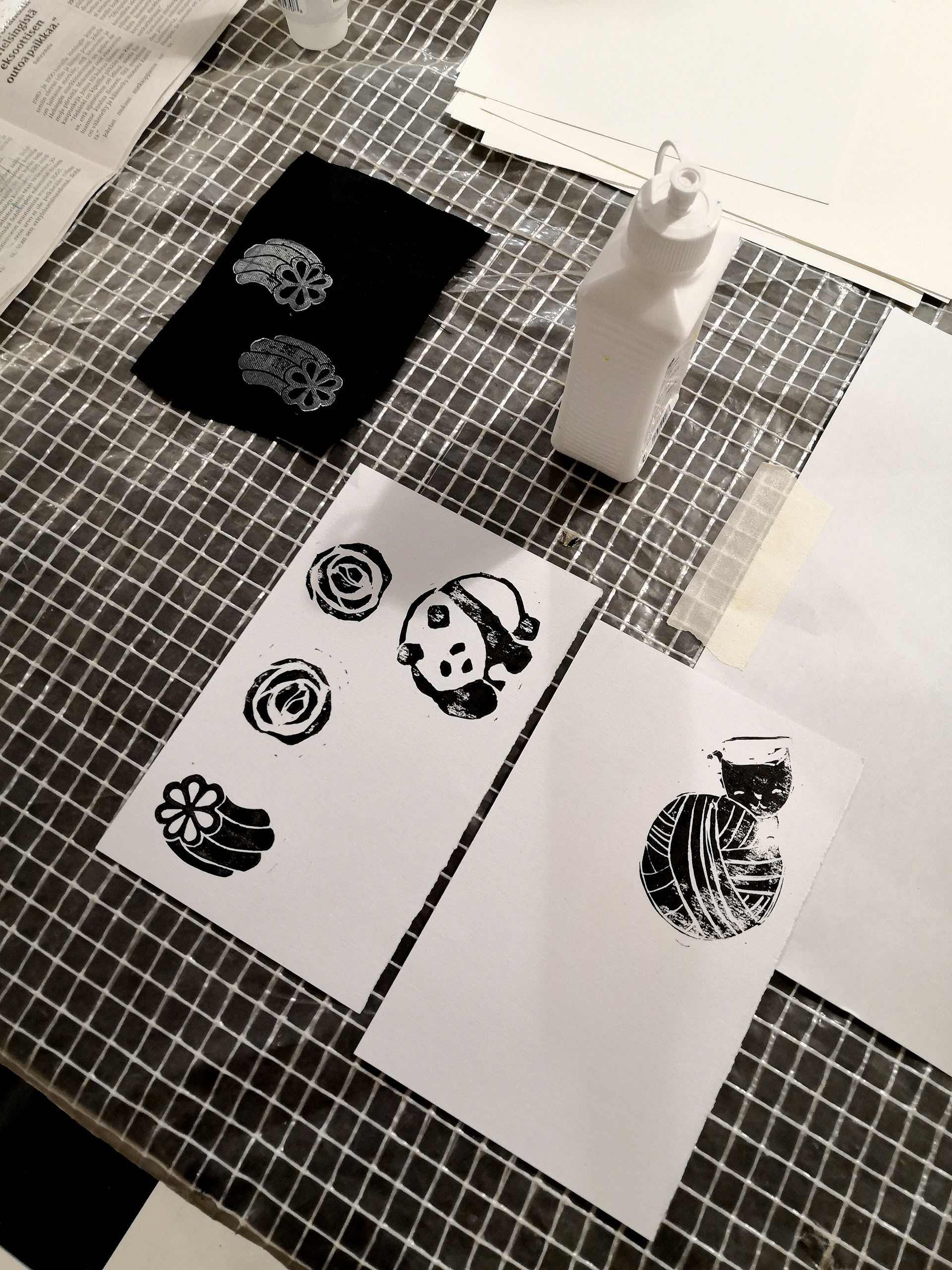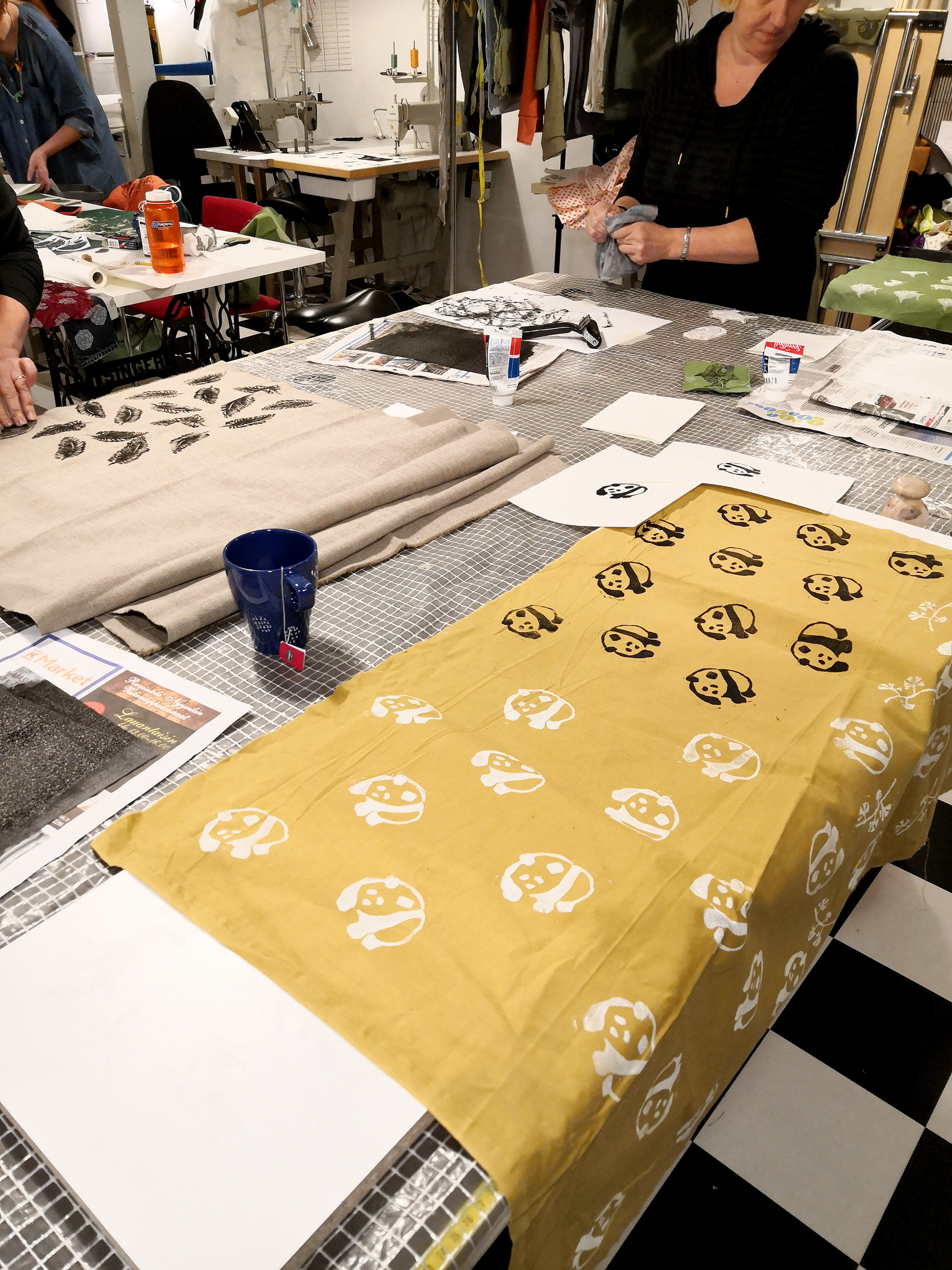 While the first workshop was focused on printing small artworks around the theme of plants and botanicals, the second workshop was all about using smaller scale stamps to print patterns on fabrics. A great way to upcycle some fabric scraps or boring old garments!
The third workshop for the fall 2019 season is focused on making holiday themed cards. A nice handmade gift for friends and family, as well as a great opportunity to get over the November blues with some handcrafting. There workshops are continuing in the winter/spring of 2020 and if there are still some spots left in the workshops, you can find the sign-up
here
.