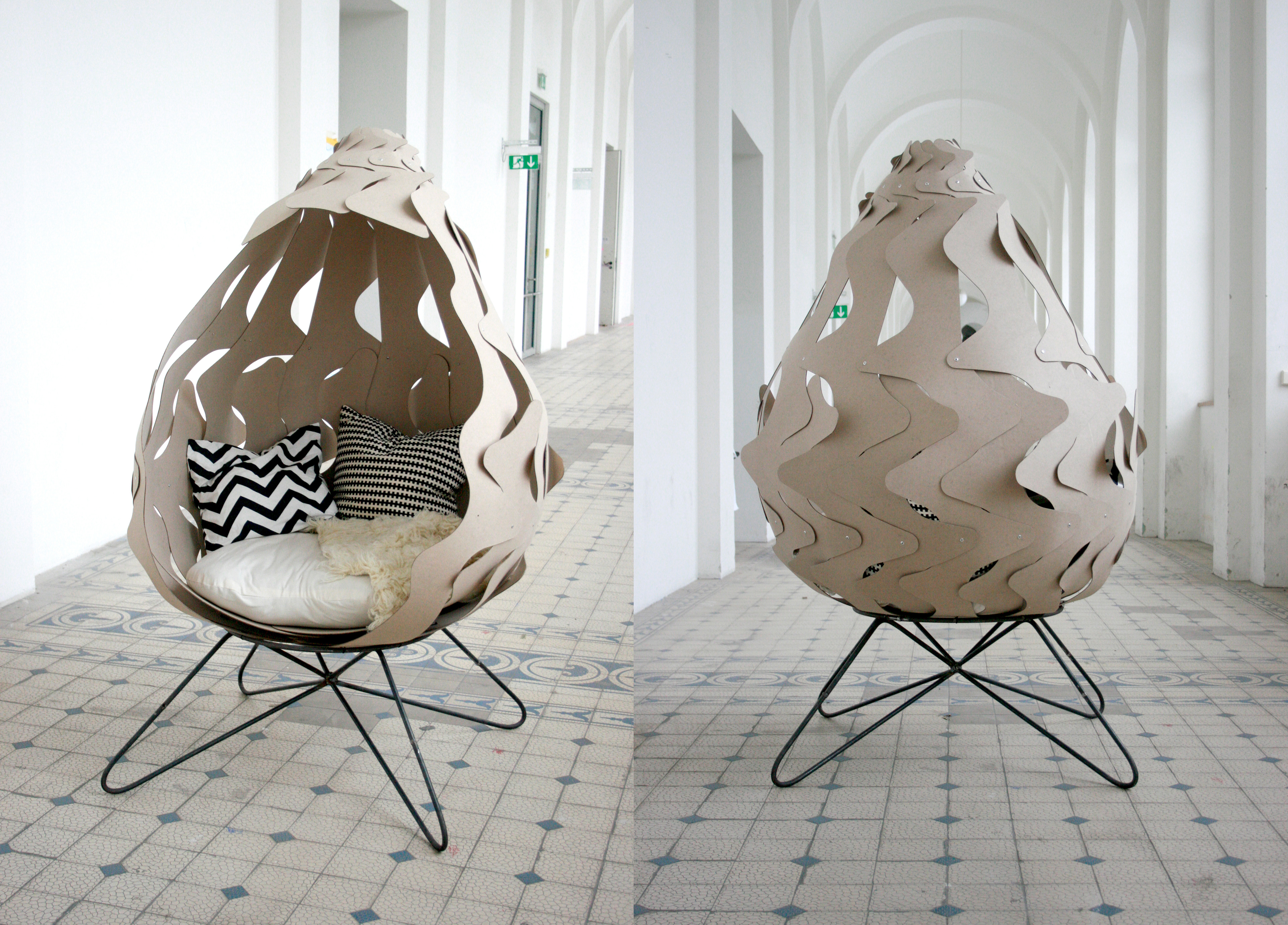 The task in this project was to design a chair using ecor - a 2.5mm thick sheet material made from recycled cardboard and agricultural waste, which itself is again 100% recyclable due to the pressed manufacturing.

Inspired by the human spine, I wanted to design a module, which could create a flexible surface, that would adapt to the back of the chair's user. Due to structural instability, the original module had to be changed and twisted over and over again, before i could finally construct a cocoon-like structure. It is made from 20 similar CNC-milled pieces, that are rotated around a central point and interlocking into one and another in order to create a stable shell structure. The base of the chair is welded from steel pipe, although I had imagined the cocoon hanging in a tree as an alternative.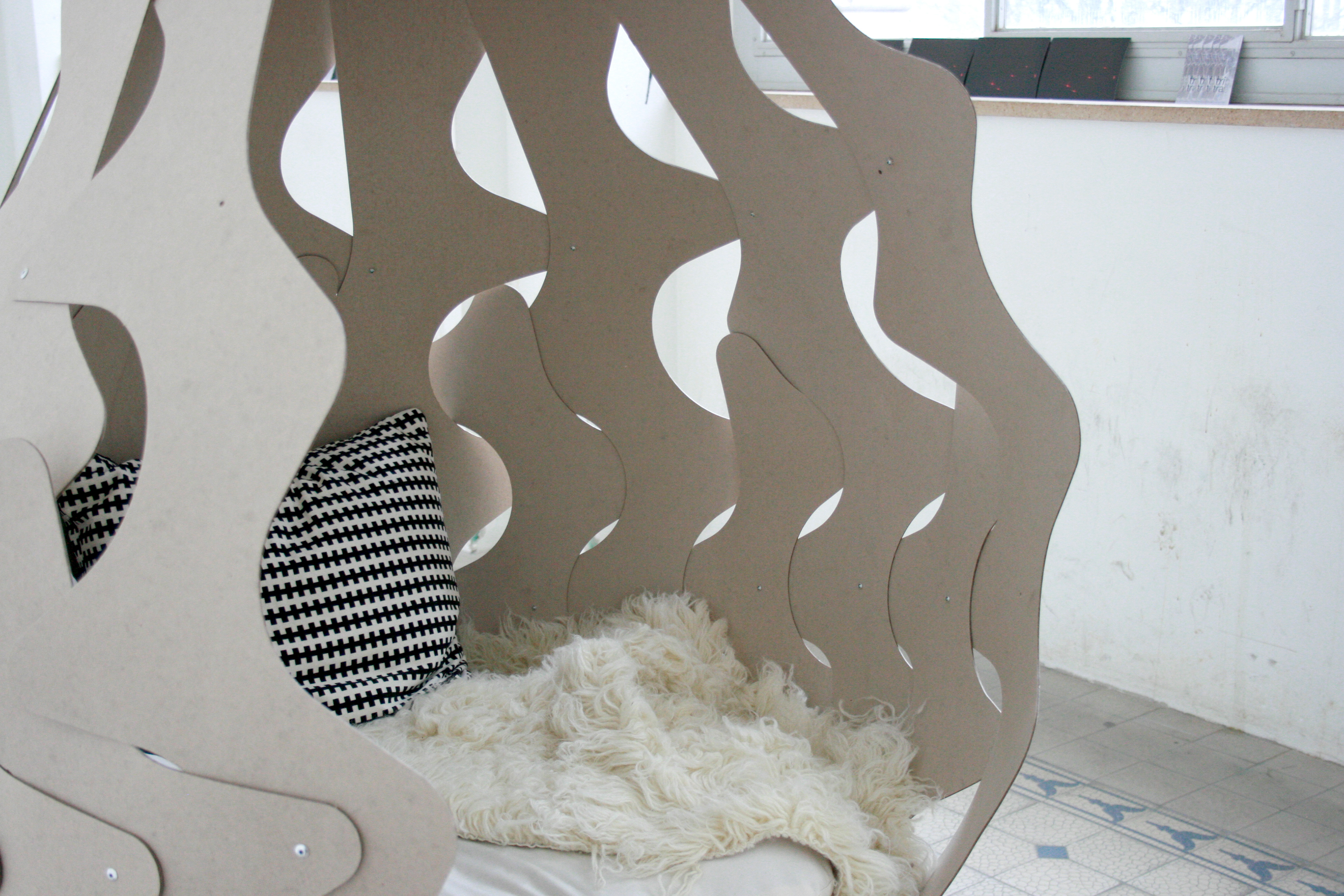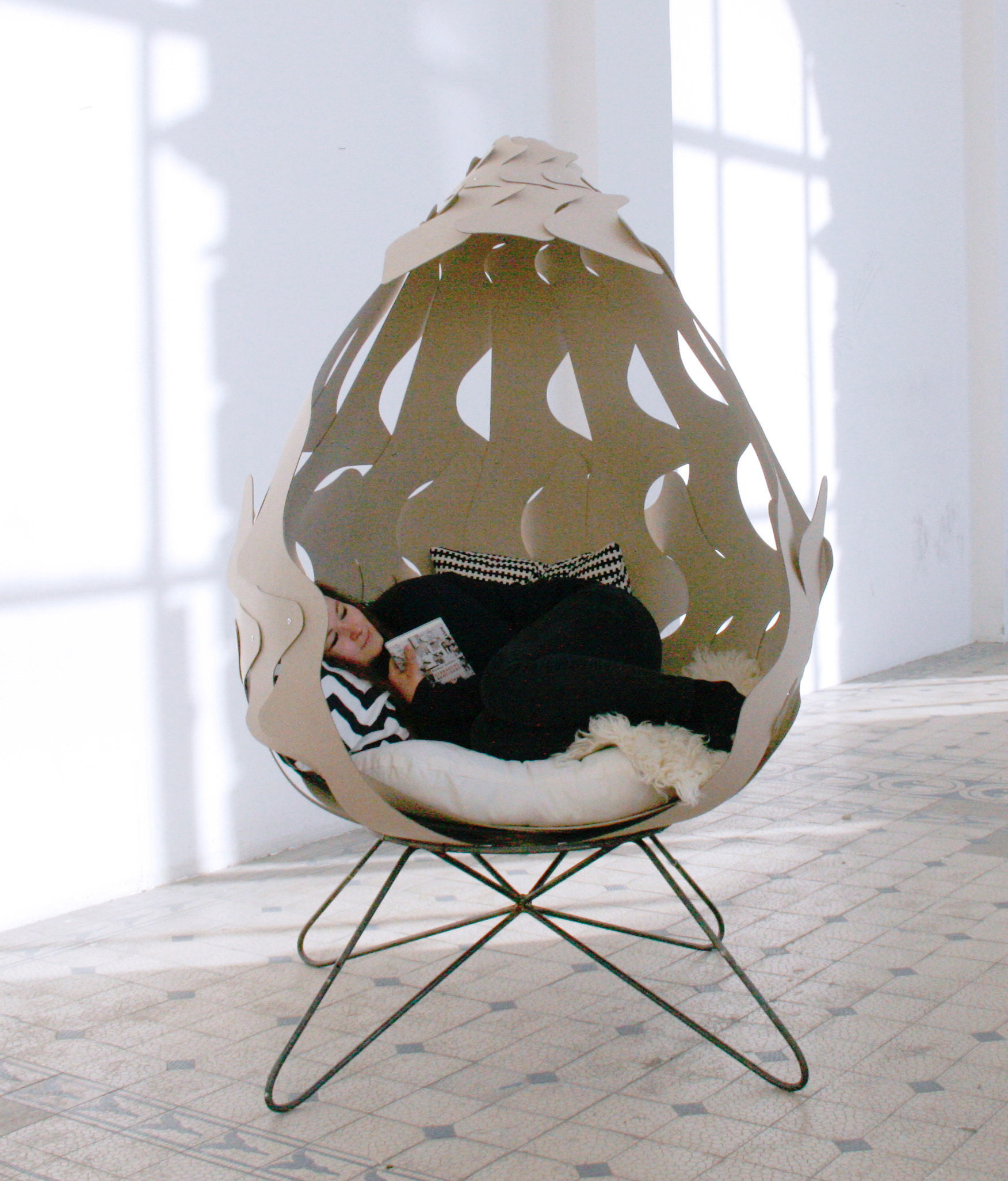 This project was exhibited in the
Chairmakers
exhibition at the
Lieblingsstuhl
showroom in Zurich in 2015, as well as the yearly exhibition of the Academy of Fine Arts Munich 2015.