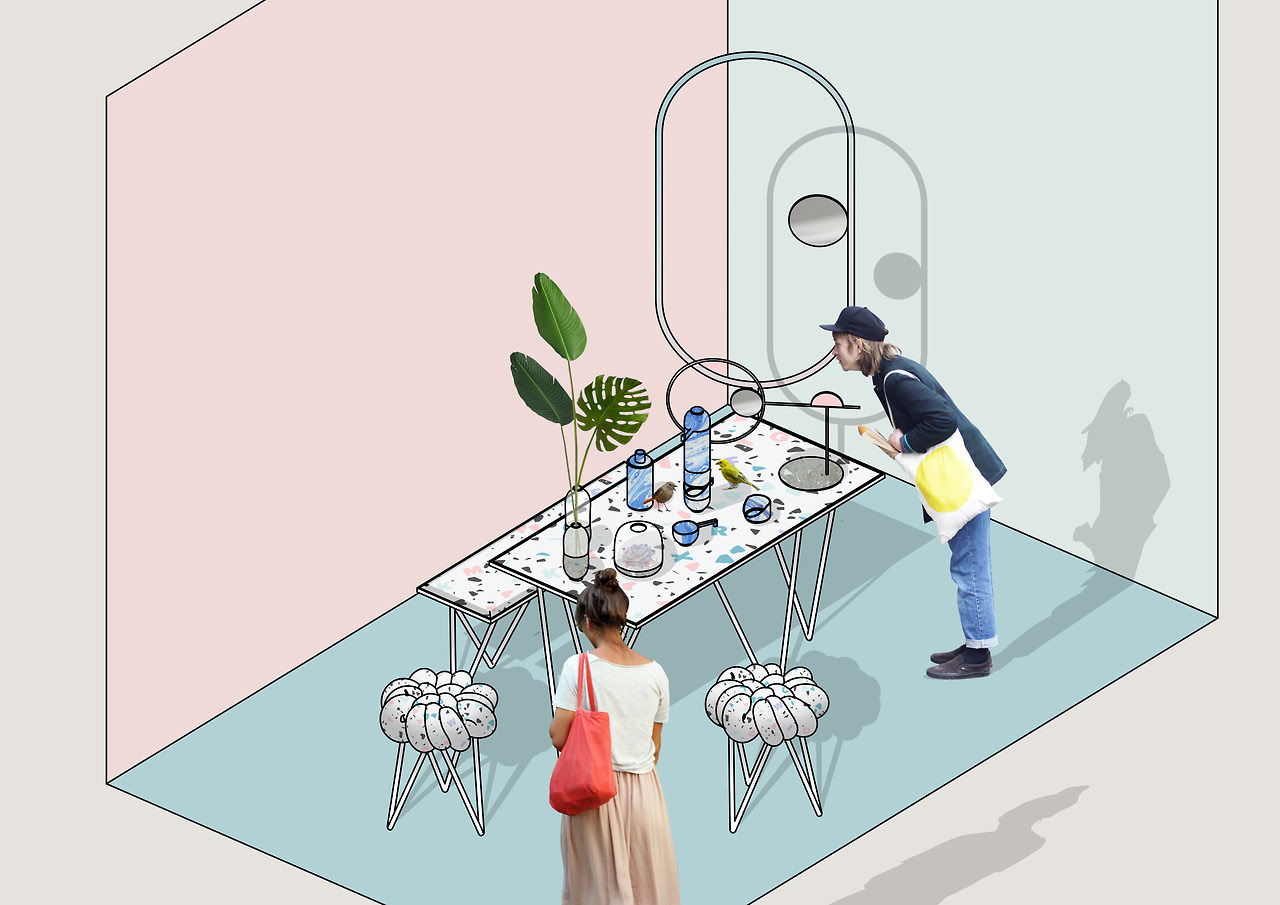 A Table for Conversations is a collaborative Project with
Manuel Fonseca
. Even though we come from opposite sides of the world, Colombia and Germany, we share the same age, feelings and ideas, and that is not coincidental.
A CONVERSATION is the concept for our collection at the Stockholm Furniture Fair
Greenhouse 2018
. We want to present a table, arranged with different objects and furniture that explore relevant topics around our culture and generation through shape and material. This collection, both emotional and functional, invites visitors to establish a conversation between each other, themselves, the objects and the nature.